Webdeveloper (m/f/d) Tokio / Remote [English Required]
We are looking for a web developer with experience in the e-commerce sector for backend and/or frontend tasks, preferably both.
The web developer has already successfully implemented his/her own projects. Furthermore, it would be an advantage if you have already worked with programmes such as Shopify, Shopware or WordPress.
Your tasks would be:
Your tasks would be: Shopware / Shopify / WordPress & Woocommerce: Programming Child Theme
Programming and/or design of landing pages
Development of specific plugins for different shop systems
Programming of websites & online shops
Programming of themes & designs (e.g. Shopware, Shopify, etc.)
APIs, if possible special e-commerce functions
APIs (connection of shop systems with APIs)
Design, if possible (layout, wireframe mockups)
Your skills should be:
Must have:
HTML & CSS, Javascript
CSV / XML / JSON
MS Excel / Google Sheets
Layout to Code
Wireframe to Code
Nice to have:
PHP & MySQL database development
Web Caching
CDNs
Twig / Smarty Template Engine
Shopify
Symfony / Laravel oder andere MVCs
Shopware
Website Security
Server Security
Apache2
Nginx
WooCommerce
You should speak the following languages
German / Deutsch (Fluent – If possible)
English / Englisch (Conversational)
Japanese / Japanisch (Not required)
That's what you get from us:
Salary
Starting salary (general work experience and basic knowledge in the field): 3.0 – 4.0 million yen per year + overtime + bonus.
Intermediate level (2-5 years of experience in this field of work): 4.0 – 6.0 million yen annually + overtime + bonus
Higher level (more than 5 years experience in this field of work, management position): 5.0 – 10.0 million yen per year + overtime + bonus
Important: Please state your salary expectations in your application!
Working hours – working days:
Monday to Friday (core hours: 12:00 – 17:00 JST). – Flexible working hours outside core hours – 40 hours/week full time – home office 2 days/week
Benefits:
15 days holiday in the first year of employment, increasing thereafter
Western/German working environment where self-development is strongly encouraged
Flat hierarchy
Opportunity to help build the company as we are a start-up company (founded in 2020)
High career opportunities
Necessary office equipment is provided
We try to avoid overtime. They are voluntary and compensated at +50%/hour.
Regular bonuses
Sick days are not deducted from holidays
Additional use of unpaid leave at choice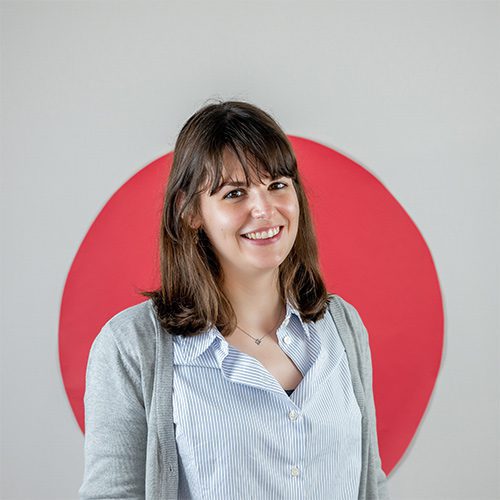 Would you like to become part of our team?
Then please send us your application documents with details of your availability and salary expectations:
DOITSUYA COMPANY LIMITED has started as a small retail and online store for German yarn and wool. In 2020, we opened a new subsection of our company called HosonoDE, specialising in online marketing and advertising. Our clients are mainly small businesses from Germany and Europe who want to extend their online activities towards various marketplaces and need help with advertising. Some of our main fields of consultation & execution are: Shopify, Shopware, WordPress & WooCommerce, plentymarkets, SEA (Google Ads, Facebook Ads), Amazon Seller Central & Advertising. We are always searching for motivated, innovative and inspirational team members who enjoy working in an international team where self-development is highly encouraged!